How to start a digital marketing career?
Parttimejobsall
May 8, 2021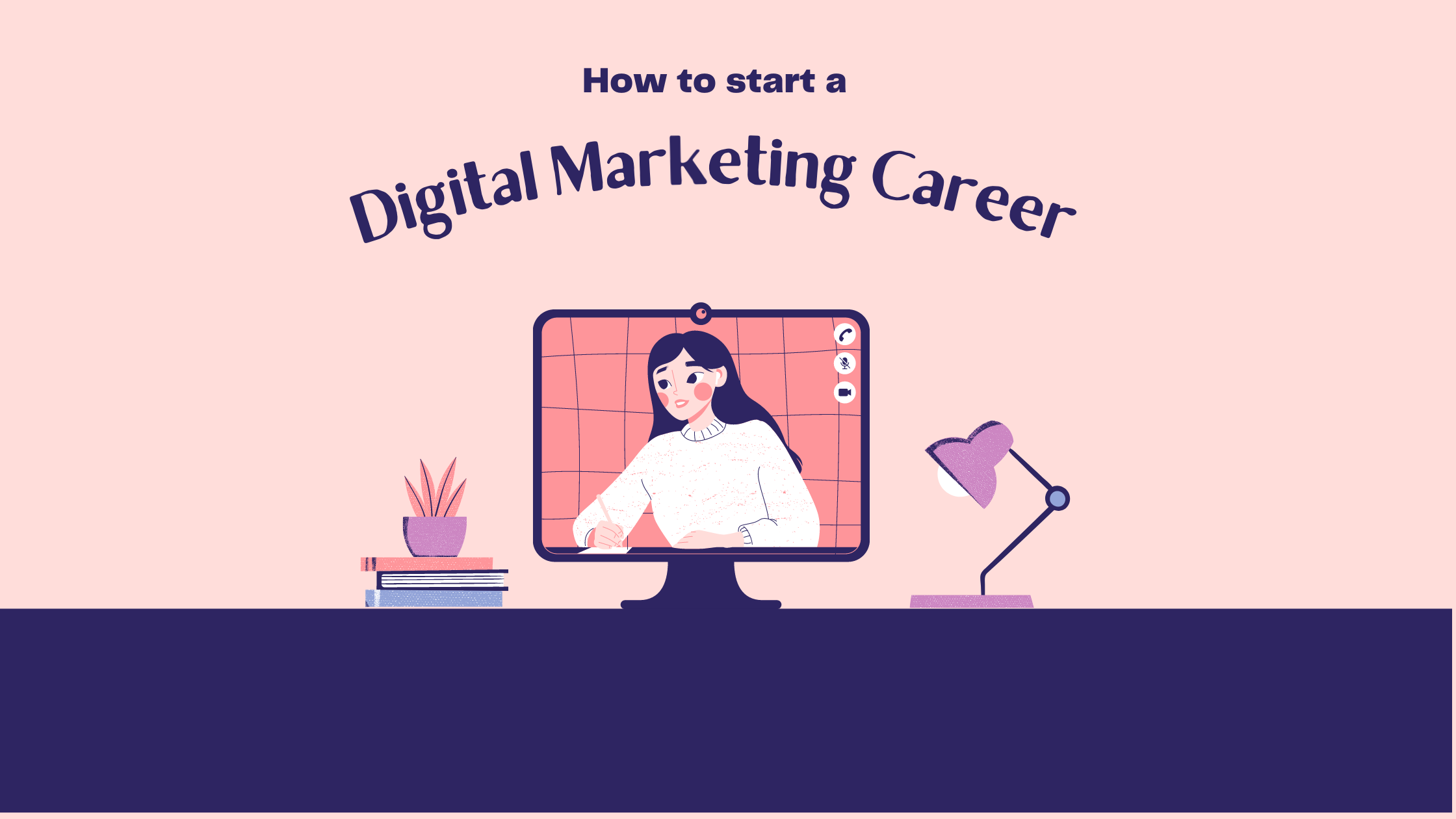 © Parttimejobsall
Table of Contents
Nowadays, Digital Marketers are becoming extrusive and prominent in the world. They have a very high demand for business. Whether it is a startup or a huge shareholder company, everybody prefers to sign a contract with a digital marketer who could show their business's presence online and connect with potential clients.
This is so because digital marketers are affordable. They charge either on per hour basis or depending upon the size of the project they are taking. Apart from this, most of the digital marketers don't ask for any extra office space from the clients and nor do they ask for any types of equipment and supplies. All a digital marketer asks for is to sign a contract with him/her and project details. In some cases, a professional digital marketer asks for some % of payment in advance but that depends.
Requirements to start working as a digital marketer
Educational degree: When it comes to a degree to start working in a digital marketing position, then there is not much to check. Any degree in bachelors would be sufficient for a person, to start their career as a digital marketer. Though, there might be certain positions in the market, where instead of a common bachelor's degree, one might ask for either a degree in journalism or in English or a core common subject. But that completely depends on the position. In general, a certain bachelor's degree is sufficient to start a career in digital marketing.
Skills: What is more important than a degree in any digital marketing career are the skills. The skills which make sure that they are applying the right strategy or proceeding the right way. A digital marketing professional should always be agile and a good listener.
The technical skills which any marketer digitally should know include the use of WordPress, virtual story creation abilities, good designing skills, the owner of great analytical and creative powers, sales skills, and for most social media management skills. These skills are much needed when it comes to hiring a digital marketer as they will be representing your business online.
Equipment: Usually for any organization, a digital marketing professional works from his/her place. If that's the case, then what a professional need is only good internet connectivity and a laptop or desktop to work on. Rest, no fieldwork is required so no other equipment is needed by any person to start their digital marketing career.
More attractive to clients
If a person is interested in making their career in digital marketing then the first thing to do by him/her is to make the profile strong. First thing is to have a bachelor's degree and the second thing to have a strong profile which must have some samples or experiences showing that you have the knowledge of SEO and SMM. Social media marketing and search engine optimization are the two main pillars of digital marketing that can attract any potential client for any period of time. A degree in internet marketing leads to attracting more potential employers than any other degree.
How to proceed as a fresher
If a person is completely new and looking for his first opportunity to work as a digital marketer, then instead of looking for a permanent job, it is suggested to start from small and freelancing jobs. If you can work on a freelance basis as a digital marketer, then there is a chance you might get more than one project to work on, at a certain time and this may be an add-on to your profile.
Once you complete working on 4-5 projects on a freelance basis, you can look for permanent job positions or big organizations opening. This way you can easily avail great opportunities rather than going for something less.
Also, one must make sure that once the project as a freelancer is complete, he/she should always take the feedback from the client and add it to the profile. One can also create her/his online page to show their work to the potential customers along with the feedbacks received. This way one can impress more.
Streams to choose from in digital marketing
It is not like digital marketing is less. Digital marketing is a vast stream and there comes a time when one has to choose the career from the specific digital marketing streams.
Various digital marketing streams include affiliate marketing, social media marketing, search engine optimization marketing, email marketing. inbound marketing, public relations, automation, paid search marketing, content marketing, and so on. But the above mentioned are the main part of digital marketing and if one is not good in all the kinds, then he/she can choose from the sub-jobs also.
Certification in Digital Marketing
To convince anyone in the market or to attract the prospective employer, having a certification has one of its value. Knowing digital marketing is a key to success to pursue your dream but having a certification is another level of assurance to the clients. There is several courses available online as well as offline, which could be done, to earn a decent status. Thus, certification in digital marketing is one of the most important aspects of starting a career in digital marketing.
Tips to pursue a career as a digital marketer
If you are planning to start your career as a digital marketer, make sure you also complete certain certifications and boot camps in digital marketing, as this will be an add on to your profile. Digital marketing is one of those jobs which have a great career ahead if worked properly.
Thus, pursuing a career in digital marketing is full of scope, if the right planning is done. There are a lot of tutorials available online for learning digital marketing and one can start from scratch using those contents and tutorials.