How to Apply for Jobs Online?
Parttimejobsall
May 8, 2021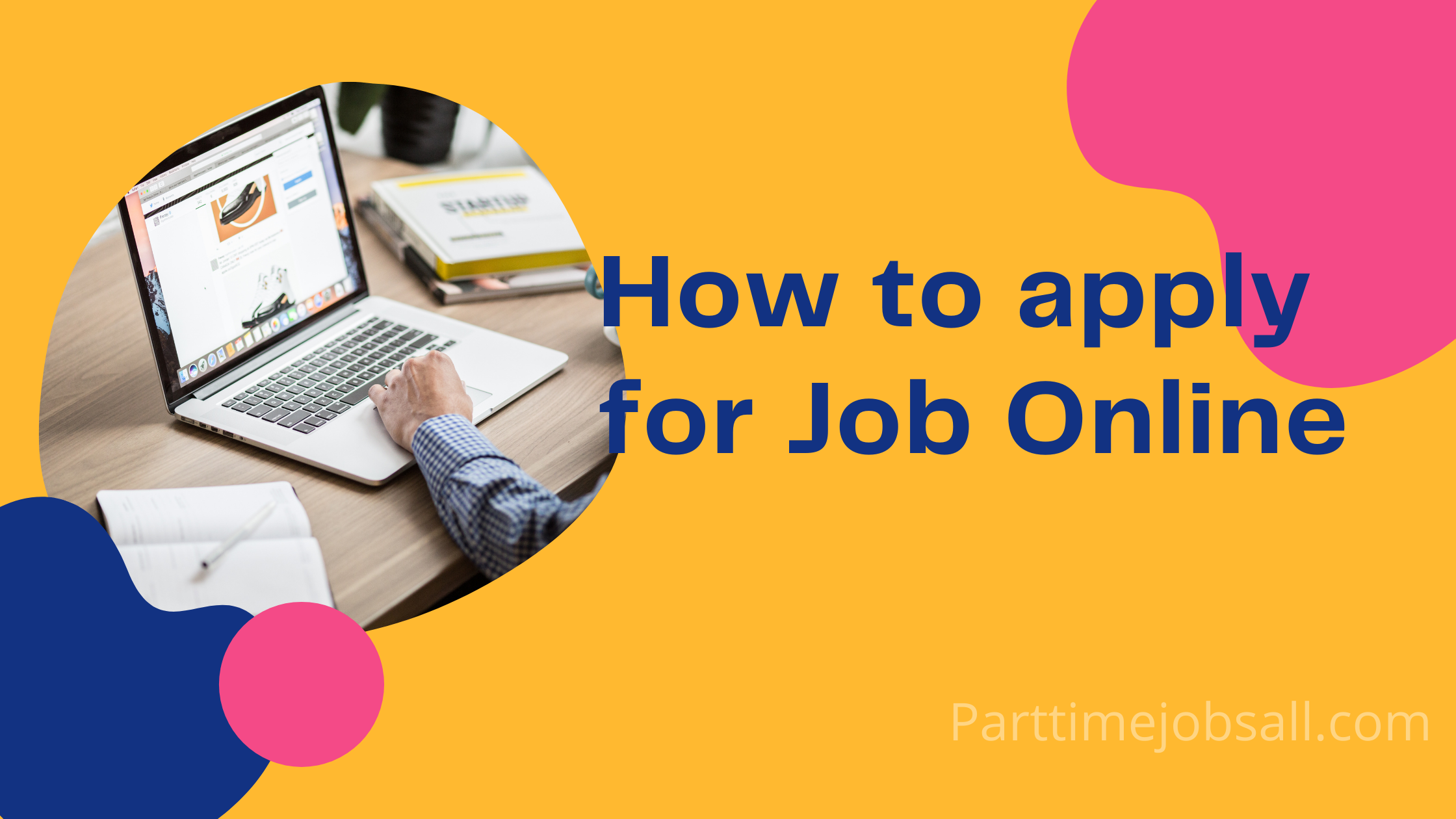 © Parttimejobsall
Table of Contents
Introduction
Are you looking for a new job and do not know where and how to start? Is the ongoing pandemic restricting your opportunities to apply for jobs? Do you think that employing online methods can enhance your job prospects? If answers to the above questions are yes, then read this article to explore the online methods of applying for jobs. The article comprehensively explains the different steps that job aspirants need to follow to apply for their dream jobs, and hence increase the chances of getting an interview call.
Why go online?
The global recession caused due to the ongoing Covid-19 pandemic has made job-hunting an extremely challenging task for job-searchers, more specifically the young fresh graduates, less educated or less experienced job-seekers, and females/housewives who have taken a sabbatical to take care of their families/kids. The job aspirants are feeling the brunt of this situation due to the constraints of visiting the offices of prospective employers for submitting their job applications or for giving face-to-face interviews. They are now searching for online jobs that do not require them to go to the office and can be remotely done from their homes using a computer or a laptop (work from home jobs).
Online methods are practical solutions to these predicaments whereby applicants can use digital technology to apply for all categories of jobs (online, offline, full-time, work from home, or part-time) for various levels/positions (lower, middle and senior). Virtual or online interviews are the new normal in the present situation that is facilitating the formal interaction between the prospective employer and the job applicants to complete the hiring process.
Online modes for applying for a job
The advancement in digital technology is touching our daily lives in several ways. Job search is one of the fields that is witnessing a revolutionary change for the past few years. In today's high-tech world, job aspirants use the following online tools to land their dream job -
Job portals/sites and apps
Emails
Social media accounts
Recruiter's website
Job seekers use all or some of these online methods to get digitally connected to prospective employers and increase their prospects of selection.
Online jobs application
Before applying for jobs, aspirants need to prepare themselves for online applications, from gathering information to following up on the job applications. They need to arrange for basic requirements such as a device (computer, laptop, or smartphone), internet access, a resume (along with a cover letter), and an email address for future correspondences.
The subsequent sections explain in detail the procedure of applying for online jobs.
Regardless of the type of job (full-time, part-time, work from home, or freelance), aspirants need to prepare an up-to-date resume to upload on various online platforms. It must include relevant information for the employer to consider the job application. The basic details include -
Qualifications (academic and technical)
Employment history (including job designations and tenure)
Contact information (phone number and email address)
Availability to work (if applying for part-time, work from home, and freelance jobs)
Accomplishments and Accolades (as related to the job applying for)
Employment References (in case requested by employer)
Include specific keywords from job descriptions in resumes to enable the employers to search you on online platforms and scan your profile. For example, if the job description asks for excellent leadership skills in candidates, then incorporate instances of leadership capabilities in the resume.
Along with the resume, applicants can also draft a separate cover letter for each online application and customize it as per the requirements of the job.
Sample job application forms are available online that have complete details of the set of questions/information that employers asl/seek from the applicants. Job aspirants can download these forms and fill in the details before starting the online job application process.
Create accounts on job sites
Next in the line of online job applications is to create an account on popular online job portals such as Monster, Indeed, Naukri, TimesJobs, etc. For professional positions, applicants can create a profile on LinkedIn (a platform designed for professional networking and job searching) and keep an eye on job openings posted within their network. Nowadays, they have the option of downloading the apps of these job sites/platforms on their mobile phones for easily operating the account.
Once an account is created, applicants post their resumes and other professional details viewable for employers. It enables them to quickly apply for jobs on these sites by sending the online application forms. Employers post job openings on these sites, fetch details of the applicants, and contact them using their account information. Applicants must keep visiting their accounts to keep their profiles updated before applying for jobs online.
Applicants can search for jobs posted by employers on their websites and job portals using the job search engines. The most effective way is by using specific keywords or filters related to salary, location, position, and other professional interests of the applicants. They can then get a list of job openings matching their specifications and can quickly apply by simply clicking on that job opening.
In case the applicant is interested in working for a specific company, they can directly visit the website of that company (under the "Careers" section) to search for current job openings. They can click on the jobs to study the job description and can apply for the ones that match their requirements. The application goes to the applicant tracking system, where applicants can frequently check the status.
A little research or study on the company before applying can reap benefits in the future. Applicants can go through the reviews posted by present and former employees on recruiting sites, such as Glassdoor, to get valuable insights about the company as a prospective employer.
Job Application Instructions
When applying for jobs online, it is imperative for the applicants to scrupulously follow all the instructions of the online application process. The instructions can be uploading of resume and cover letter, submission of relevant documents (scanned images as testimonials of academic and technical qualifications, samples of work), contact details of the references, etc. Some companies may also take an online employment test before further processing the job application to assess the skills and personality traits of the prospective candidates. Applicants must be ready to take these tests to prove their caliber/capabilities to the hiring manager. At last, they must ensure to meticulously proofread their application before finally clicking the "Apply" button.
Keeping track helps the applicants in knowing the status of their online job application. Following up within a few days of applying (with the hiring manager or someone known in the company) provides clarity on the chances of getting an interview call.
Email Job Applications
Apart from online job applications on job portals and company websites, applicants can apply for jobs by sending emails to employers, especially the lesser-known companies that do not have intricate systems in place to handle online job applications. They must send the resume and cover letter as email attachments either as PDF or Microsoft Word document. They can write the cover letter in an abbreviated form in the body of the email in place of attaching to the email.
The email message must have a subject line that mentions the name of the applicant and the job position applied for. Likewise, including an email signature is also mandatory that contains the contact details of the applicant (phone number and email address). Proofread the email message for any grammatical and spelling errors before clicking on the "Send" button
Conclusion
With the advancement in technology, most employers are taking the digital route to post about the job openings and to direct the job aspirants to apply for jobs online. In today's highly digitized world, a host of job sites/portals and apps are available on the internet that gives a platform to employers and job applicants to initiate the employment process. The applicants need to have complete and accurate knowledge on how to apply for jobs on the internet to get a job that suits their qualifications, interests, and aspirations.